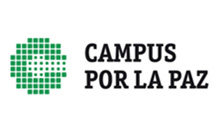 Recursos d'aprenentatge UOC en els àmbits de la cooperació humanitària, pau i sostenibilitat que s'ofereixen en accés obert a la comunitat d'internet: professors, estudiants i autodidactes.
Recursos de aprendizaje UOC en los ámbitos de la cooperación humanitaria, paz y sostenibilidad que se ofrecen en acceso abierto a la comunidad de internet: profesores, estudiantes y autodidactas.
UOC Learning resources in the field of Humanitarian Cooperation, Peace and Sustainability offered as open access for the Internet comunity: lecturers, students and autodidacts.
Search in UOC Learning resources by
Collection's Items (Sorted by Submit Date in Descending order): 1 to 7 of 7
Collection's Items (Sorted by Submit Date in Descending order): 1 to 7 of 7