Workshop on CRIS systems and repositories (Barcelona, 10 November 2011)
6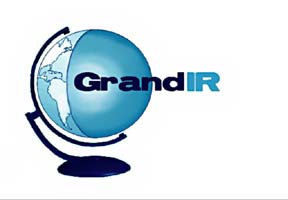 Jornada técnica GrandIR sobre sistemas CRIS, repositorios institucionales y proyectos para su integración y para promover la interoperabilidad de los distintos recursos institucionales de gestión de la información científica.
Jornada tècnica GrandIR sobre sistemes CRIS, repositoris institucionals i projectes per a la seva integració i per promoure la interoperabilitat dels diferents recursos institucionals de gestió de la informació científica.
GrandIR Workshop on CRIS systems, institutional repositories and projects to promote integration and interoperability of different institutional resources management of scientific information.
Collection's Items (Sorted by Submit Date in Descending order): 1 to 6 of 6
| Issue Date | Title | Author(s) |
| --- | --- | --- |
| 2011-11 | La paulatina incorporación del estándar CERIF al diseño de sistemas integrados de gestión científica | Cuní, Núria; Belchi, Juan Pedro; Jornada técnica sobre CRIS y repositorios (3a : 2011 : Barcelona) |
| 2011-11 | El camino hacia la integración de sistemas de gestión de la información científica : el TCD (Trinity College Dublin) como estudio de caso. CERIF y euroCRIS | Castro Martín, Pablo de; Brennan, Niamh; Jornada técnica sobre CRIS y repositorios (3a : 2011 : Barcelona) |
| 2011-11 | Experiencias de interoperabilidad entre CRIS y repositorios en Catalunya | Prieto, Toni; Jornada técnica sobre CRIS y repositorios (3a : 2011 : Barcelona) |
| 2011-11 | SICA2 : la experiencia de integración CRIS/RI en el ámbito regional de Andalucía | Barros Blanco, Beatriz; Aguirre, Miguel A.; Navarrete Cortés, Jose; Solís, Francisco; Jornada técnica sobre CRIS y repositorios (3a : 2011 : Barcelona) |
| 2011-11 | Curriculum Vitae Normalizado. Jornada técnica sobre CRIS y repositorios | Lacunza, Izascun; Arellano, David; Jornada técnica sobre CRIS y repositorios (3a : 2011 : Barcelona) |
| 2011-11 | El siguiente paso en el desarrollo de los repositorios: integración con la infraestructura institucional de gestión de la información científica | Martínez Trujillo, Dídac; Jornada técnica sobre CRIS y repositorios (3a : 2011 : Barcelona) |
Collection's Items (Sorted by Submit Date in Descending order): 1 to 6 of 6